Trafficking in Vietnam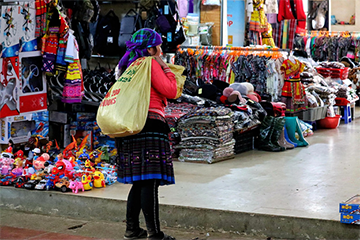 Vietnam is one of the fastest developing and urbanizing economies in Southeast Asia. Although Vietnam's gross domestic product is growing and incomes are increasing among the middle class and the poor, much needs to be done to improve services to the most vulnerable. Urban poverty is rising among local migrants, creating underserved populations in which women and children have become the most to human trafficking and modern slavery. 
Vietnam is a hot spot of human trafficking according to the Ministry of Public Security. Since 2013, the country has identified more than 3,500 victims, most of whom are women, children, and people from ethnic minority communities. Some are trafficked internationally, including to China; 80 percent of those trafficked to China are women and children.
Our Solutions in Vietnam
Skills Training and Livelihoods 
We are partnering with local organizations to conduct skills and livelihood training to women who are survivors of human trafficking. We help them get back on track by building their skills and capabilities to become highly employable and entrepreneurial. 
Community Education and Safeguarding
We have identified hot spot provinces and communities which need safeguarding against traffickers. We work with local organizations and communities to identify trigger points of trafficking and work with them in addressing the issues of poverty and policy.
Alliance Building 
We work with local organizations and agencies to empower alliances and enable sharing of knowledge, expertise, and resources. We work with organizations to bring forward the discussion of human trafficking of Vietnam to wider platform and participation of more local and international players.
Our Partners in Vietnam