From defining the problem to designing the solution, Free the Slaves has created a rich body of literature to enlighten readers and inspire action by scholars, activists, policymakers and the public.
What Slaveholders Think: How Contemporary Perpetrators Rationalize What They Do
Drawing on 15 years of work in the anti-slavery movement, former FTS staffer Austin Choi-Fitzpatrick examines the systematic oppression of men, women and children in rural India and asks: How do contemporary slaveholders rationalize the subjugation of other human beings, and how do they respond when their power is threatened? Through frank and unprecedented conversations with slaveholders, Choi-Fitzpatrick reveals the condescending and paternalistic thought processes that blind them. While they understand they are exploiting workers' vulnerabilities, slaveholders also feel they are doing workers a favor, often taking pride in this relationship.
FTS supporters: use code FREETHESLAVES for 30 percent discount. All royalties from this book will be donated to Free the Slaves and Anti-Slavery International.
Slavery
Acclaimed humanitarian photographer Lisa Kristine captures the pain of slavery and the hope of freedom, bearing witness to the most horrible abuses imaginable and the most astonishing triumphs of the indomitable human spirit. A portion of proceeds benefits FTS.
To Plead Our Own Cause: Personal Stories by Today's Slaves
Told in the words of slaves themselves, these powerful narratives movingly and eloquently chronicle the horrors of modern slavery, the process of becoming free, and the challenges faced by former slaves as they work to put slavery behind them and build lives in freedom.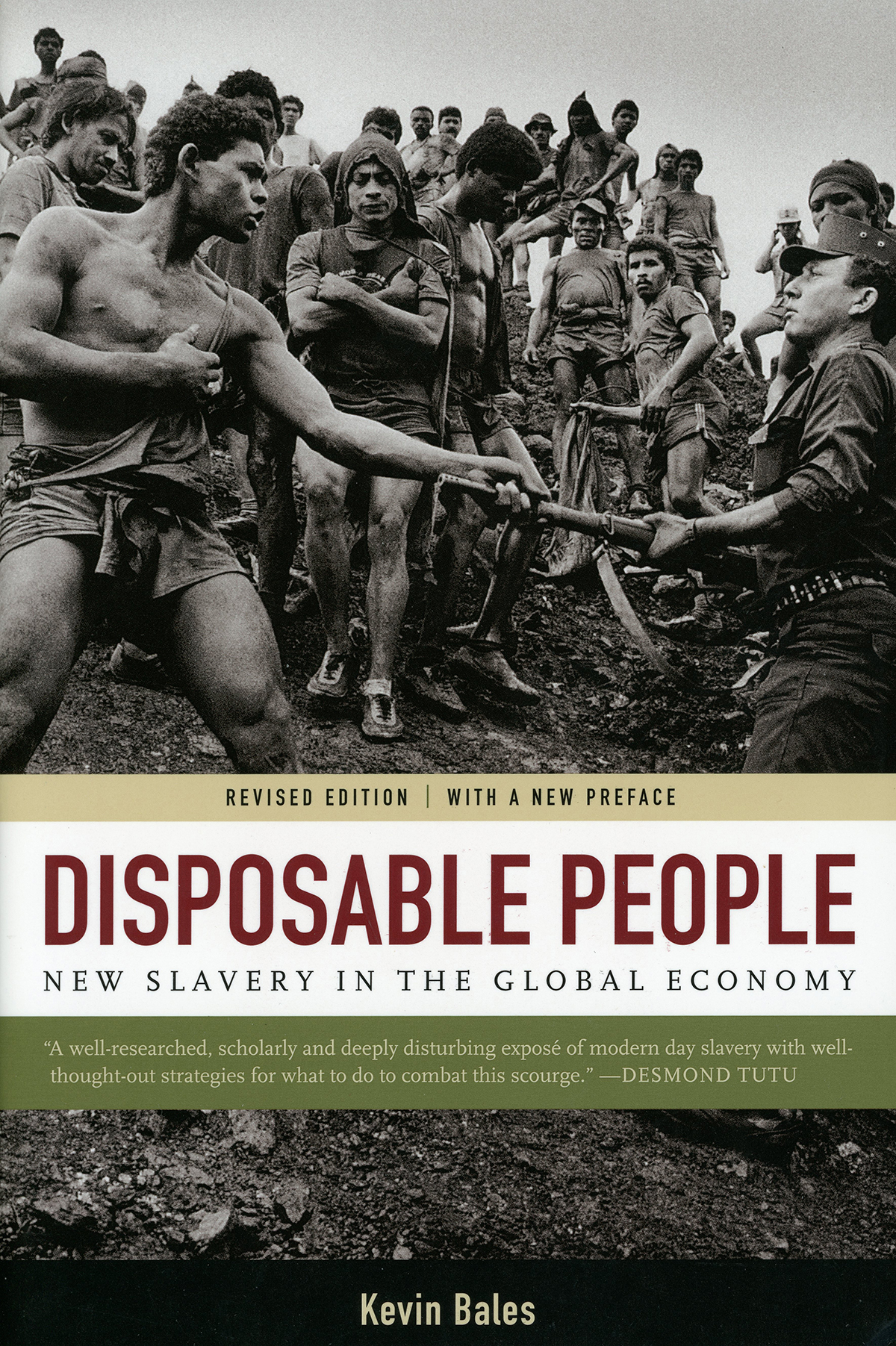 Disposable People
Free the Slaves co-founder Kevin Bales' disturbing tale of contemporary slavery stretches from Pakistan's brick kilns to Thailand's brothels to multinational corporations. His investigations reveal the tragic emergence of a "new slavery" and its link to the global economy.
Ending Slavery
Free the Slaves co-founder Kevin Bales grapples with the struggle to end this ancient evil and presents insights that can lead to slavery's extinction. He describes his personal journey in search of solutions and explains how governments, international institutions, businesses, and citizens can build a world without slavery.
Modern Slavery
Written by the world's leading experts, this examination combines original research with firsthand accounts from slaves to expose one of today's worst humanitarian crises. This is a guide to modern slavery in all its forms—detailing slavery's history, economics, health consequences, and its gender, racial, and religious dynamics.
The Slave Next Door
In this riveting book, authors and modern slavery authorities Kevin Bales and Ron Soodalter expose the disturbing phenomenon of human trafficking and slavery inside the United States. In The Slave Next Door we find that slaves are all around us, hidden in plain sight.
Understanding Global Slavery
Slavery is illegal worldwide, yet tens of millions of people are still trapped in bondage. Free the Slaves co-founder Kevin Bales, a leading authority on modern slavery, explores broad themes about slavery's causes, its continuation, and how it might be ended.